Cornice Moulding can be used for indirect lighting applications in a variety of different environments.
The cornice mouldings are extremely versatile, lightweight and feature large profiles without buildup. This product is produced from Purotouch, a high-density polyurethane foam specially formulated by OSCARE Decor in Europe, which offers pronounced detailing and crisp, clean lines. Easily installed anywhere in your house or office interior. Blown directly into the cornice moulding prior to shipping due to its lightweight and building like nature, it requires no hardware for support – super convenient!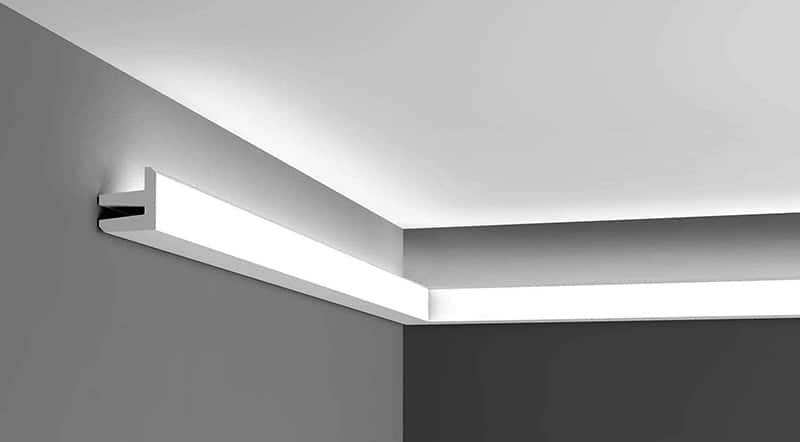 This cornice moulding from Oscare Decor is an excellent choice for homeowners who wish to finish a room with high-quality design elements. These crown mouldings blend seamlessly with external accents and décor, allowing your home to go from simple curb appeal to a center of high-class sophistication in one easy purchase. This affordable solution can be ordered in melamine paint or solid wood, depending on the type of look you want to achieve.
The crown moulding is a great design for both apartments and houses, as it is classic and timeless in the way it complements any interior design project. This makes it the perfect choice for homes with those larger ceilings and high style finishes that should be matched with crown moulding. By choosing the right colour, Oscare Decor can also customize the crown moulding to fit any home's dècor or specific needs.
Because of its quality, durability, and diverse range of applications, OSCARE Decor's crown moulding is ideal for the creation of cornices of various shapes and sizes.
Overall, if you are looking for the highest quality products and the best customer service available in the industry, OSCARE Decor is a good option.